There are so many great ways to learn and sharpen your skills these days: you can read blogs, listen to podcasts,  watch how-to videos, and attend webinars, just to name a few. Why bother with the time and expense of an in-person conference or workshop? 
If that's your attitude, then you may be missing out on one of the best opportunities to take your game to the next level. Live events—conferences, workshops, lunch & learns–provide unique learning and career building opportunities that you just can't find anywhere else. 
Below you'll find 12 reasons why you should attend kallzu workshop in Bangkok and consider bringing your family.

Sharpen the Axe

The idea is that sometimes you have to take a break from the "work" of your work to sharpen your skills. A dull axe won't cut a tree nearly as effectively as a sharp one.
You WILL return from Bangkok with new ideas and strategies that will make your business tenfold more effective.  This is a workshop NOT a passive sit, listen and take no action event. 
You will learn and DO while you are here. You will return home with new strategies already implemented into your business.
Don't be the woodcutter hacking away at the tree with a dull axe while your competition cuts it down in half the time with a sharp one.
Or uses a chainsaw he/she saw demonstrated at a conference.
Networking Opportunities
Social media like facebook groups can keep you connected to your kallzu peers.  However, there's no substitution for meeting someone IRL (in real life).  You will create life long friends and business associates.

Good conferences like the kallzu Bangkok workshop will have plenty of opportunities for attendees to mix and mingle, form new relationships, and strengthen existing ones. Over coffee, lunch,  cocktails, in the most traveled city in Asia.

Learning In a New Country
Remember that scene in Dead Poet's Society when Robin Williams made his students stand on a desk to get a fresh perspective?
Or consider why so many businesses have meetings off site. It's because it's easy to find ourselves in a rut. Sitting in the same chair, in the same office (or cubicle,) or in the same country , can keep us from fresh thinking and new ideas.
Stepping as far as you can from your comfort zone is where ALL personal and business growth takes place.  There is something empowering about being at an event in a NEW far away country it just open you up to possibilities.  
The minute you arrive your sense of adventure and anything is possible will take over.  I know no greater catalyst to personal and business development than gathering with like minded people in a new and far away country.
Break Out of Your Comfort Zone
Going hand-in-hand with the previous reason, live events force you to break out of your comfort zone. Especially when they are held in Bangkok!

It's easy to read a blog post from the privacy of your own office. You won't break a sweat listening to a podcast (unless you're on the treadmill.) You don't have to make small talk while your YouTube video loads up.
In Bangkok you will experience new culture, language, customs, food, smells, and most cutting edge strategies to explode your business.
While there are those among us who are born networkers, for many of us live events, and other people, can be a challenge. But breaking out of our comfort zones is just the type of action we need to take to break out of old ways of thinking that have got us in a rut in our businesses.
If you're absolutely terrified of the idea of going the kallzu workshop in Bangkok, bring a wingman (or wingwoman) so you won't feel completely on your own.  Know you will never be alone!  Kallzu community members are some of the nicest people you will every meet.

The Energy of Like-Minded Individuals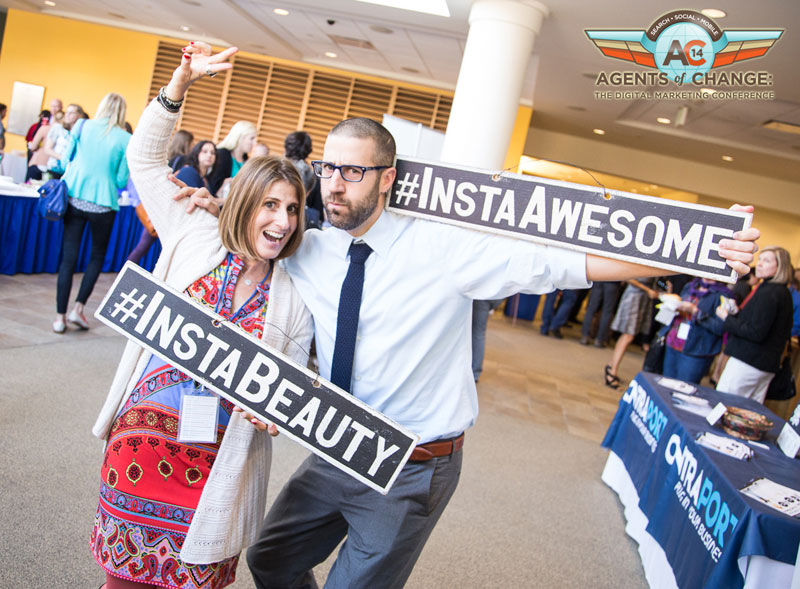 There's nothing like being in a room of like-minded people in a foreign country.   Other people who are willing to take time away from their familiar surroundings to learn something new. Other people who want to "better" themselves and willing to do whatever it takes.

When you sit in a classroom or auditorium, you discover that you're not alone in wanting to improve your skills and bring something back to your business. 
That energy is lacking in all online learning channels, regardless of how much chatter there may be around a hashtag.
Chris Winters will share how to:
Set up a retargeting campaign for your lead gen business.

Easily increase leads (revenue) by 30% for your business.

Learn how to offer retargeting to prospects and charge per call on their existing company websites!!!!  Everyone needs to do this as local business owners are losing 30% + revenue on their websites and do not realize it.

Learn how to make extra 10k per month with NO website, NO paid ads, by using local business owners existing website to recapture 30% plus revenue for them.

By end of day Sunday April 23rd you will have a complete business in box implemented with new source of revenue.

This is a workshop so you will implement these strategies during the event NOT later! Because later NEVER happens:)
William  Meers II will share how to :

Generate leads LIVE using the Medusa Multi Touch System (Head home with a push button system to qualify prospects and close clients)

In Depth Sales Conversations - Spoiler Alert: You don't have to be a sales person to master this!

LIVE duplication of campaigns, so you can scale into multiple cities in just a few hours

Plug and play software LIVE setup for managing your accounts and lead generation for your clients (WordStream)

LIVE setup of your own 90 Day Plug And Play Client Engagement Sequence - Onboard Clients. Educate them and get them to stick with you for life!

Case Study reviews of what's working and new strategies to implement, right now
Marlon Baugh - Successful kallzu member making 5 figures per month using SEO and Google Adwords to drive traffic to his clients.

Learn Marlon's Money Mindset and how you can start thinking your way to leads and clients

Learn how to shift mindsets between Kallzu SEO and Kallzu Ads smoothly

Discover the ins and outs of SEO mindset and Ads mindset (the differences and things in common)

Learn The pros and cons of SEO and Ads and how to leverage each to your advantage, right now

Learn which verticals you need to be in and why

The 7 secret keys to more leads and clients than you know how to handle

Scaling your business into the rest of 2017
Marek McKenna another successful kallzu member that brought you the Thumbtack lead generation training found in the members area will share with you a NEW success strategy.

His exact set and forget ranking system.

How to build  your online brand via social media.


How to leverage FREE web 2.0's to power up your domain/page authority.  

The Correct way to build out all the social media & web 2.0s properties.

Set up IFTTT recipes to push content from the site to the properties.

NOTE: These are REAL world strategies Marek uses in his successful PPCall lead gen business and now he reveals his secrets for the FIRST time.

Come hang out with Marek and all the other successful kallzu members in the most traveled city in Asia. Bangkok!
Diggy Dirk runs a multi-million dollar local agency while traveling the world.  He has been a digital nomad for over 5 years and is currently working from the beaches of Thailand. 
Why to seriously consider offering digital marketing services to business owners (hint: it's a $200 Billion per year industry).

The marketing agency formula that Inc 5000 companies are using to go from 0 to millions of dollars revenue in a few short years.

How to build a six figure niche marketing agency in 90 days or less.

The exact strategy I use to land 5 and 6 figure clients from free Google traffic.
Friday 21st 5p-12m Meet And Greet

Kick off the event with roof top dinner, games, and DJ.  This is your chance to meet fellow kallzuers on the roof top of our main event venue.  
Four course meal will be serviced:  Seafood Salad, Chicken and Galangal coconut milk soup, Deep fried fish with garlic (my favorite trust me you will love it even if your not big fish fan) + Hong Kong kale with red sauce and sorbet for dessert. 
We will have LOTS of fun group party games and full bar.  See RSVP to save your spot.

We have arrange only the healthiest organic foods to keep your mind in peak performance during the workshop. 
9a to 10a power breakfast medium protein, low carbohydrate meal to keep you alert.  Interact with others while you are fueling your body with foods that keep you alert. 
2p-2:30p another power meal designed with your health and optimal mental performance. 
Go to RSVP page to save your event power meals.

We will be serving only the finest organic mold free coffee with Brain Octane Oil + grass fed organic ghee. 
Brain Octane is a unique new supplement that is 18x more potent than coconut oil at delivering brain-boosting caprylic fatty acids into your body.  The perfect brain fuel combined with rich Omega 3 ghee butter to keep you at peak performance. 
We will blend organic mold free coffee, brain octane and grass fed ghee in a blender for the most amazing tasting cup of Joe you ever tasted!  Plus you will feel the difference physically and mentally.
Farewell Dinner Not To Be Missed

Sunday April 23rd 7p to ??  Another roof top bar in the heart of Bangkok night life with many after hour options withing walking distance. 
You will be served a 7 course meal overlooking the most visited city in Asia.  Tiger prawns wrapped in bacon, deep fried calamaris, smoked salmon salad, deep fried cheese stuffed jalapenos, marinated pork spare ribs, grilled chicken breasts with cream and herb sauce and dessert. 
I have a feeling most will not get home until 4-6a in the morning:) Must RSVP your seat to attend.
Kallzu Special Hotel Pricing Only 50 Rooms Available

We have arrange special discount $50/nite.  This hotel is the closest to the venue a 3 minute walk.  Space is limited to 50 rooms.  NOTE: The price per night include all local taxes.  You will not find a lower price anywhere online for this hotel. Visit RSVP page to reserve your room.

Click On Images To Enlarge
Sat. Exclusive VIP Dinner Limited to 10

Ever wanted to hang out with Chris and William for the evening?  Ask them any questions you want about: How to legally pay zero taxes, internal structure of Chris' 2 million dollar ecom business, how to hire and manage over 36 top notch employees, insights on how to scale your Adwords campaigns, how about some insights on how to take your business to the next level, put your current business in a hot seat for review?  It is possible and entirely up to you how you want to spend your evening.  This rare opportunity is limited to 10 spots.  See RSVP page for details.
Kallzu Nation Private Coaching & Mastermind

This is a 12 month coaching program with Chris Winters and William Meers II.  It starts in Bangkok on Monday April 24th from 10a-6p and consists of:
WEEKLY group coaching calls.

You will leave Bangkok with details business plan.

You will be held accountable to Chris, William and the group.

Quarterly 1-1 coach calls

Private facebook group

2 all day intensive face to face meet ups first one in Bangkok the next one to be determined.
Cost less than college and worth hundred times more.  Limited space see RSVP for details.
Where is The Main Event ?
Bangkok , The Capital Of Thailand
Our Main Venue Will Be A Co-Working Space :
E88 Bangkok
W District, E88 Building 2Fl., Sukhumvit 69-71,
Phra Khanong Nua, Wattana, Bangkok 10110
What are the event dates and times?
Friday April 21 5p to 12m Meet and Greet Roof top and DJ,
Saturday and Sunday 9a-6p,
Sunday optional farewell dinner 7p-11p,
Monday optional 10a-6p Private Master Mind this is an exclusive year long program see details on this site.
How do I RSVP for the event?
Easy! Simply go to our RSVP page while you are there feel free to reserve our healthy lunch boxes for the event, unlimited bullet proof coffee, fare well dinner and much more
We have arranged LOWEST hotel fairs possible at The Beat Hotel Bangkok.
The CLOSEST hotel to event just 2 minute walk.
Warning there are only 50 rooms available at this price. See our RSVP page to save your room
Can I bring my business partner?
Yes you are allowed to bring 1 business partner and 1 spouse attend the training workshop for a nominal fee of $29 each.
This allows admission to the training 9am - 6pm Saturday and Sunday
When should I arrive and leave?
Bangkok is an amazing city!! Come as early and leave as late as you can:) If on tight schedule then arrive Friday for the meet and greet and flight out Sunday after 7pm.
The Major Airport near our venue is Bangkok Suvarnabhumi Airport
It takes 20-30 minutes taxi from airport to downtown. Bangkok has well defined SKY TRAIN network , you can use that as well.
CLICK HERE to see the route map from Airport to Main Venue / Beat Hotel
We will be updating the groups with well defined travel plans soon.
Should I bring cash if so what kind?
Good to keep about 2000 BHAT or about $50 USD in hand.You can easily withdraw from any ATM machines as you exit the airport.
ATM and CREDIT/DEBIT cards are accepted everywhere. Except taxis and street vendors
Should I get cell phone SIM card?
YES!  Highly recommended so you can stay connected to the internet, google maps, and private Bangkok Facebook group.  You can buy SIM card with plenty of data at airport outside baggage.
NOTE: Make sure your cell phone is unlocked and can accept foreign SIM cards.  As your cell phone carrier to be sure.  If not, then ask your cell phone carrier if they offer data plan while your in Bangkok.